Niigata-ken county to promote flowers in Harbin
A six-day exhibition of crops, handicrafts and flowers from Japan's Niigata-ken county began in Harbin, Heilongjiang province, on March 24.
According to Niigata-ken's flower promotion association, the exhibition is aimed at exploiting the active flower market in Northeast China.
Japanese flowers have an excellent reputation at international flower markets and Japan's flower export volume has shown continuous growth in recent years.
Japan mainly exports flowers to Hong Kong and the Chinese mainland, where demand has surged recently.
"We have cultivated new varieties of fresh flowers to satisfy the demands of the Northeast China flower market," said Shinichi Watanabe, an exhibitor from Niigata-ken.
Craft items from Niigata-ken county are displayed at an exhibition in Harbin on March 24. [Photo/Chinanews.com]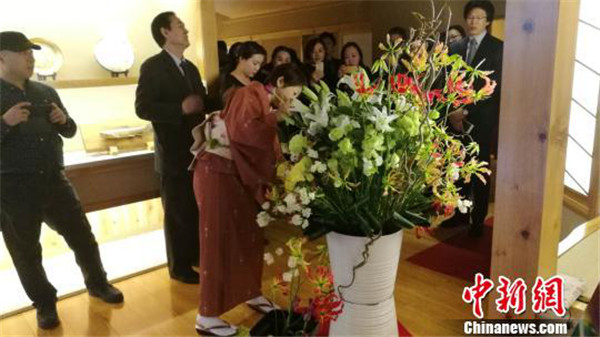 A florist from Niigata-ken demonstrates ikebana (flower arranging) techniques at an exhibition held in Harbin on March 23. [Photo/Chinanews.com]
Craft items from Niigata-ken county are displayed at an exhibition in Harbin on March 24. [Photo/Chinanews.com]