Wanda Chairman Wang Jianlin vowed to ensure Harbin's Wanda Cultural and Tourism Town would be a world-class tourist destination at the opening ceremony on June 30.

Harbin Hafei Airbus Composite Manufacturing Center is playing an increasingly vital role in the global supply chain for the European aviation group by producing composite materials components for its A320 and A350 planes.
The Chinese delegation for the 11th Special Olympics World Winter Games gathered in Beijing for a launch ceremony on March 13.
The transport fleets got ready to depart from the Volvo plant in Daqing, Heilongjiang province on April 12, 2017.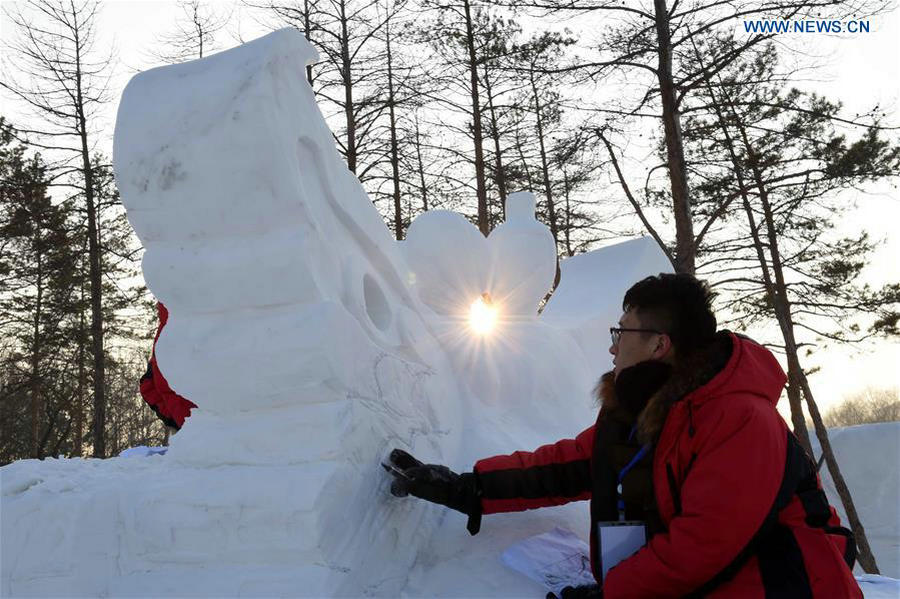 Contestants create during a snow sculpture competition held in the park of Harbin Sun Island International Snow Sculpture Art Expo in Harbin, capital of Northeast China's Heilongjiang province, Dec 17, 2016.