Harbin's consumer price index (CPI) rose 1.8 percent in 2016, compared with the previous year, according to the latest figures released by the National Bureau of Statistics.

Heilongjiang officials have been urged to build the largest ice and snow museum in Harbin to improve the cultural influence of the city.
Tourists visited Harbin Ice and Snow World, Northeast China's Heilongjiang province, Jan 5, 2017.
Farmers harvesting rice in Tonghe county, eastern Harbin, Heilongjinag province. The county has 93,433 hectares of rice field. The finished product can be sold at 10 yuan per kilogram.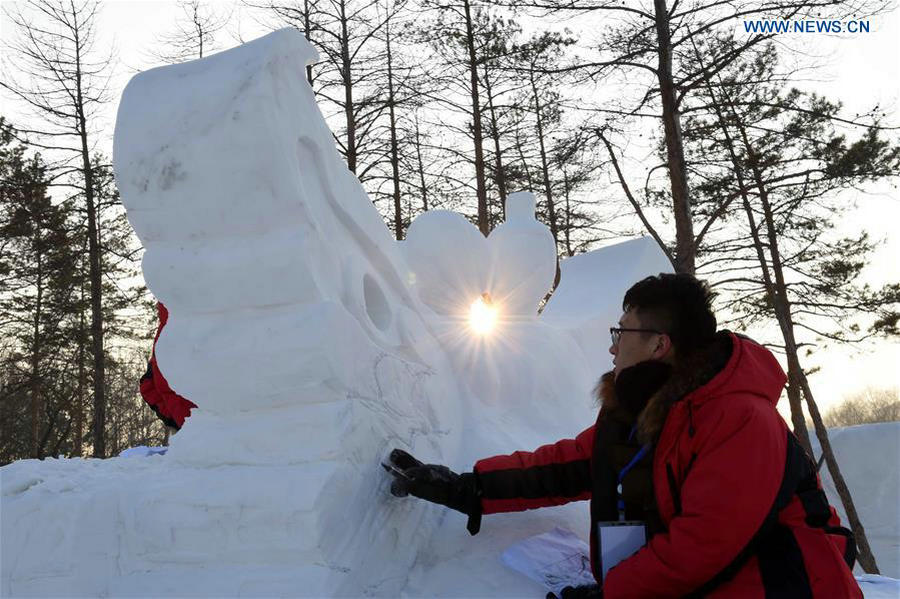 Contestants create during a snow sculpture competition held in the park of Harbin Sun Island International Snow Sculpture Art Expo in Harbin, capital of Northeast China's Heilongjiang province, Dec 17, 2016.