Harbin has set up a hierarchical medical system to improve medical care services for 600,000 residents.

A record number of tourists visited Harbin during the national weeklong holiday from October 1-7, as revenue generated also reached a new high.
Students majoring in dance from the Harbin University for Senior Citizens engage in physical training at a fashion show class on Oct 17, 2016.
Farmers harvesting rice in Tonghe county, eastern Harbin, Heilongjinag province. The county has 93,433 hectares of rice field. The finished product can be sold at 10 yuan per kilogram.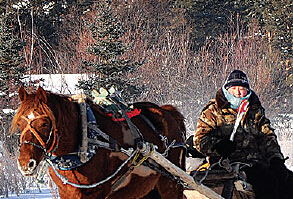 Mohe, a county in Heilongjiang province at the northern tip of China, is famous for Beiji Village, known as China's "Arctic Village".