The Fourth Heilongjiang International Organic and Green Food Industry Expo will be held in Harbin, capital of Heilongjiang province, from Sept 22 to 26.

Harbin will implement a single-certificate real estate registration system in its downtown area starting Aug 29.
A Californian sea lion gave birth to a cub at Harbin's Polarland park on Aug 22, the first time such a sea lion has successfully given birth on the Chinese mainland.
At the 12th China(Shenzhen) International Cultural Industries Fair, China's International Cultural Fair for trade in Shenzhen, Guangdong Province, which opened on May 12.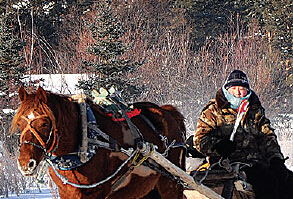 Mohe, a county in Heilongjiang province at the northern tip of China, is famous for Beiji Village, known as China's "Arctic Village".