If you are looking for a place to experience the seasonal joys of the transition from summer to autumn, Harbin is a must-visit destination.

The weightlifting competition of the 15th Heilongjiang Provincial Games concluded at the gymnasium of Heilongjiang University on Aug 29.

Harbin launched policies to push forward the construction of a national new-generation artificial intelligence innovation and development pilot zone.
Harbin witnessed a significant improvement of its ecological environment from 2012 to 2021 due to the city's continuous green efforts.
The launch ceremony for the new northern base of German-Chinese group Agile Robots took place on Sept 21 in the Harbin New Zone.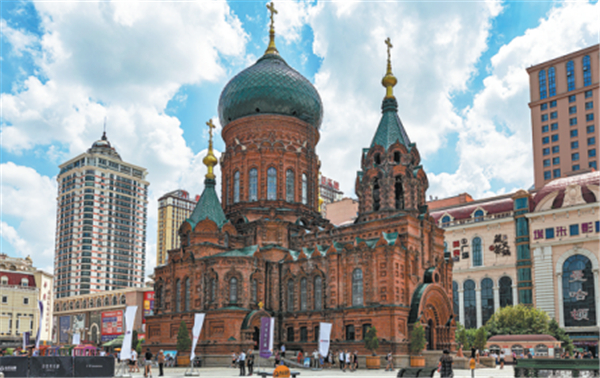 In suburban Harbin, sunset falls on a red and white Russian-style building near a gently flowing river, as tourists get busy taking pictures.