Fourteen years after falling for each other, couple cherish simple lifeGuo Suli has fond memories of her wedding ceremony seven years ago in Beiji village in Mohe, the northernmost county in Heilongjiang province.

Cui Guixiao is looking forward to next month, because he hopes to return to his hometown of Hengshui in Hebei province, which he left 33 years ago.
The Chinese delegation for the 11th Special Olympics World Winter Games gathered in Beijing for a launch ceremony on March 13.
The transport fleets got ready to depart from the Volvo plant in Daqing, Heilongjiang province on April 12, 2017.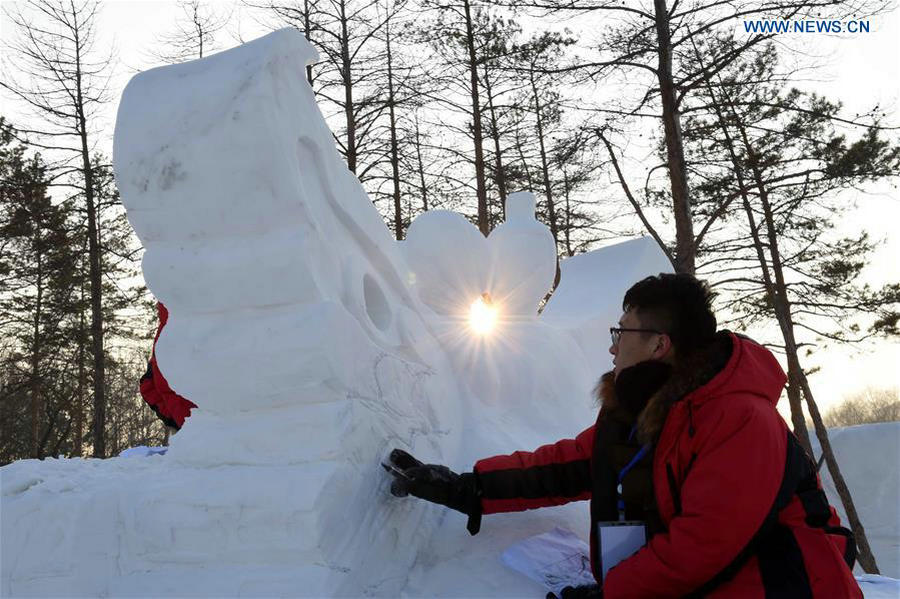 Contestants create during a snow sculpture competition held in the park of Harbin Sun Island International Snow Sculpture Art Expo in Harbin, capital of Northeast China's Heilongjiang province, Dec 17, 2016.