As the weather warms, Liu Xing is welcoming more and more customers to her grilled oyster stall at a night market in Harbin, the capital of Heilongjiang province.

The 2016 'Charming Harbin' event will open on June 18th, and end on October 10th.
On June 24, the "2015 'Moving Harbin' award ceremony was held in the Harbin Broadcasting&TV Station.
When the city of Harbin, Heilongjiang province got 1,250 kilograms of frozen salmon from Norway, on Feb 23, it was the first time for the Kuitong Trading Co to import Norwegian salmon.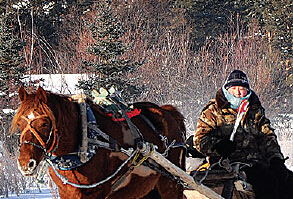 Mohe, a county in Heilongjiang province at the northern tip of China, is famous for Beiji Village, known as China's "Arctic Village".