Note: A forum regular, claudeckenni, has traveled to 12 provinces and more than 20 cities in China. To help others enjoy the Middle Kingdon's most amazing places, he picked his favorite spots and shared handy travel tips for each one.

The Tonghe government spends one million yuan on cultural and sports activities every year to improve the living standard of Tonghe residents.
The 11th NXP Cup National University Students Intelligent Car Race Northeast Division is being held holding in Northeast Forestry University's new gym.
At the 12th China(Shenzhen) International Cultural Industries Fair, China's International Cultural Fair for trade in Shenzhen, Guangdong Province, which opened on May 12.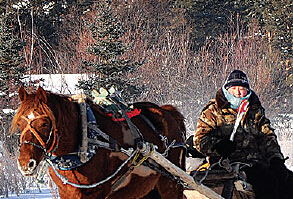 Mohe, a county in Heilongjiang province at the northern tip of China, is famous for Beiji Village, known as China's "Arctic Village".