Harbin company provides cooling solution for 5G switches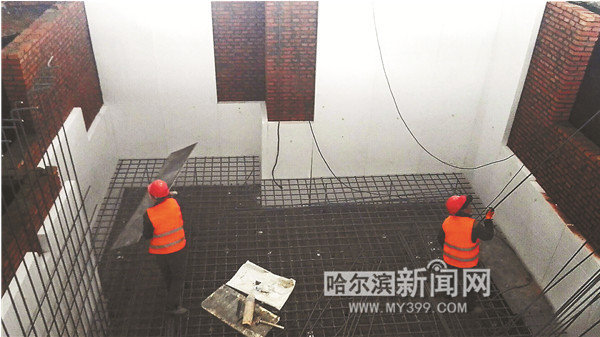 The interior of a plant producing high-performance graphene composite heat sinks in the Nangang High-tech Industrial Park in Harbin, Heilongjiang province. [Photo/MY399.COM]

A high-performance graphene composite heat sink production line was recently established in the Nangang High-tech Industrial Park in Harbin, Heilongjiang province. It is expected to provide a heat dissipation solution for electronic products that use 5G technology.
The olefinic graphene heat dissipation material project is a strategic emerging industry project. Today, graphene heat sinks are widely used in consumer electronics such as mobile phones, flat panels, and liquid crystal displays. They can also be used for heat dissipation in communication base station circuit boards, LED displays and lighting, electric vehicle cooling, and more.
Previous heat dissipation products do not meet basic requirements for application in 5G technology and higher-performance products are urgently needed.
A high-performance graphene composite heat sink – a three-dimensional graphene-based heat-dissipating material – jointly developed by Harbin Ane Innovation Materials Co and the Harbin Institute of Technology has successfully overcome technological barriers.
The new product has been tested by Sony, Huawei, ZTE, Lenovo, and other companies, and is considered the only effective cooling solution for 5G switches.
Peng Qingyu, vice manager of Harbin Ane Innovation Materials Co, said that the new product was developed by popularizing aerospace technology for civilian use, which offers great market potential.
The current value of the global market demand for heat-dissipating materials is about $200 billion per year, while the value of the demand in the Chinese electronics industry is 340 billion yuan per year.
The high-performance graphene composite heat sink line of Peng's company is anticipated to produce 30 million heat sink products per year starting next February.