Harbin's first female motorbike patrol sworn in
Harbin, the capital city of northeastern Heilongjiang province, established a female motorcycle patrol in April, in order to help crack down on traffic violations and relieve traffic congestion.
The new motorbike team employs a total of 20 auxiliary policewomen and will mainly patrol places with heavy traffic, including commercial districts, bus routes and railway stations.
Officials said that due to the flexibility and mobility of the motorbike patrol, Harbin expects to see better traffic conditions due to increased efficiency in handling traffic violation cases.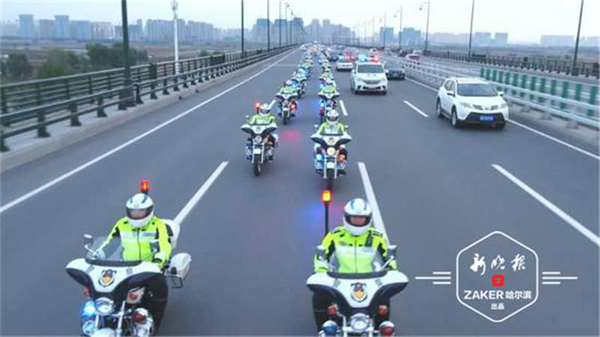 Harbin's new female motorbike patrol hits the road on April 30. [Photo/ZAKER]
An inauguration ceremony for the new female motorcycle patrol is held at the Flood Control Memorial Tower Square in Harbin on April 30. [Photo/ZAKER]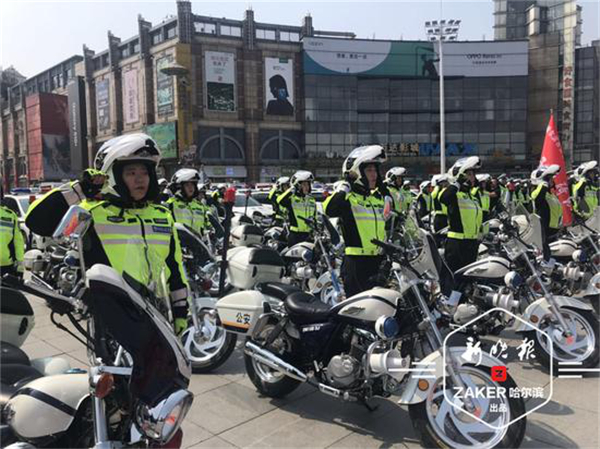 Members of Harbin's first female motorcycle patrol are sworn in on April 30. [Photo/ZAKER]
An auxiliary policewoman deals with a traffic violation on April 30. [Photo/ZAKER]