National snow sculpture competition concludes in Harbin
The 26th Nationwide Snow Sculpture Competition concluded at Sun Island in the northern city of Harbin on Dec 30, according to the organizers.
They said that the snow sculpture competition is a professional competition of the highest level in China.
The four-day competition attracted 60 participants from 20 teams, including those from Anhui, Fujian, Liaoning and Heilongjiang provinces. A total of 20 snow sculptures were completed.
After fierce competition, a snow sculpture named Being a King made by the team from Harbin University of Commerce won first prize in the competition. The work conveyed the idea that losers are always in the wrong.
Awards in four different categories were authorized for teams and individuals who performed well.
Being a King, is a piece that captures the attention of viewers. It won first prize recently at the 26th Nationwide Snow Sculpture Competition in Harbin. [Photo/chinanews.com]
A snow sculpture depicting fish leaping out of water goes on display at Sun Island in Harbin. [Photo/chinanews.com]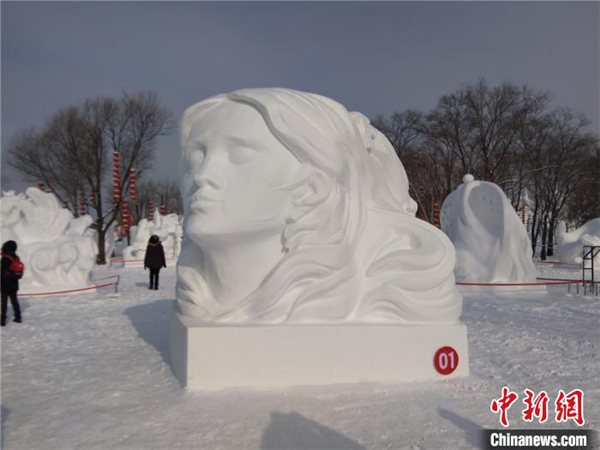 A snow sculpture depicting the likeness of a beautiful woman is displayed in Harbin [Photo/chinanews.com]