Exhibition of mobile phone photos opens in Harbin
An exhibition of photos captured by mobile phones is currently being held in Harbin, the capital of Northeast China's Heilongjiang province.
A total of 146 images snapped by photographer Wang Jiannan are on display, depicting natural scenery and cultural customs all over the world.
The exhibition is sponsored by the Heilongjiang Photographers Association and organized by the Harbin Photographers Association and Chen Nan Lens World Studio founded by Harbin Daily.
An exhibition featuring mobile phone photos snapped by photographer Wang Jiannan commences on April 7 in Harbin, the capital city of China's northernmost Heilongjiang province. [Photo/MY399.COM]
Photos depicting cultural customs are on display at the Harbin exhibition. [Photo/MY399.COM]
A photo depicting a man playing an accordion is on display at the Harbin exhibition. [Photo/MY399.COM]

A visitor photographs an image on display at the Harbin exhibition. [Photo/MY399.COM]
Two visitors admire mobile phone photos captured by Wang Jiannan at the Harbin exhibition. [Photo/MY399.COM]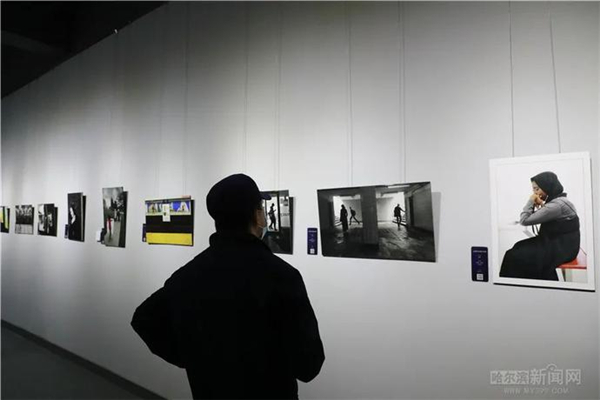 A visitor admires mobile phone photos captured by Wang Jiannan at the Harbin exhibition. [Photo/MY399.COM]
A photo depicting a boy staring at the camera is on display at the Harbin exhibition. [Photo/MY399.COM]

A photo depicting two children is on display at the Harbin exhibition. [Photo/MY399.COM]