Harbin New Zone introduces 58 investment projects outside Heilongjiang in H1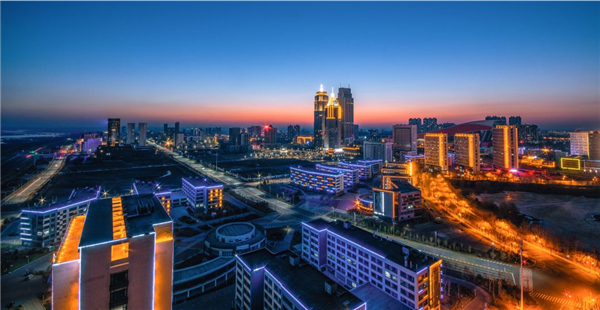 Agreements for a total of 58 projects were signed in the Harbin New Zone in the first half of this year. [Photo/MY399.COM]
The Harbin New Zone in Harbin, capital of China's northernmost Heilongjiang province, held a meeting on Sept 6 to analyze and judge the current investment promotion situation, plan and deploy the next investment promotion tasks, and promote the implementation of construction projects.
According to statistics from the meeting, from January to June, the Harbin New Zone signed agreements for 47 investment projects, each with an investment of at least 10 million yuan, 29 more than in the same period last year.
Investors of these projects are all located outside Heilongjiang province.

The Harbin New Zone's strong business environment is attractive to many enterprises.[Photo/MY399.COM]
Two projects had an investment of at least 10 billion yuan, while nine had an investment of at least 1 billion yuan. Total investment in these projects was valued at 54.01 billion yuan.
Meanwhile, 53 investment projects are currently being negotiated, with a planned total contract amount of 67.90 billion yuan.
Additionally, since the beginning of this year, 75 construction projects in the Harbin New Zone have already begun construction, with a total construction rate of 87 percent in the whole year.