Heilongjiang announces 21-day centralized quarantine for inbound travelers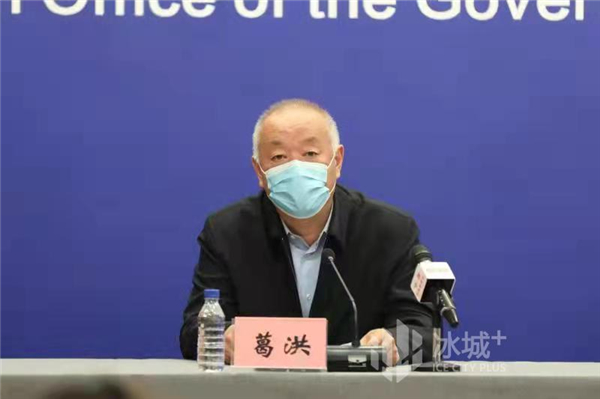 Ge Hong, deputy director of the Heilongjiang Provincial Health Commission, introduces the province's latest virus prevention and control measures at a press conference held on Oct 7. [Photo/Ice City Plus]
Direct inbound travelers to Northeast China's Heilongjiang province are now required to receive a 21-day centralized quarantine and medical observation and another 14 days of medical observation at home.
Those who are traveling from other provinces and who have undergone 14 days of centralized quarantine and medical observation must be supplemented with the corresponding number of days of centralized quarantine according to the above-mentioned time limit when arriving in Heilongjiang province.
The time required for centralized quarantine and medical observation in Heilongjiang is now seven days longer than Heilongjiang's previous requirements and the requirements in some other provinces, as the COVID-19's Delta variant has a long period of incubation.
The new requirements took effect on Sept 26.
This was announced at a press conference held by the Heilongjiang Provincial Government on Oct 7 on COVID-19 prevention and control, which reported on the province's virus-related measures in autumn and winter.
In addition to the introduction of Heilongjiang's latest quarantine policies targeted at inbound travelers, Heilongjiang requires stricter disinfection of inbound vehicles and international goods and will carry out the closed management of ports open to foreign countries.
Meanwhile, personal protection of personnel working in the above sectors and areas will be strengthened, and the frequency of nucleic acid testing will be increased.
Additional measures to avoid cross infection and nosocomial infection will also be taken.