Harbin among most popular destinations during Mid-Autumn Festival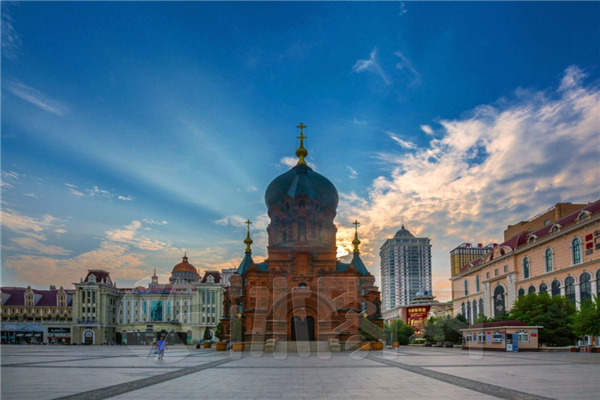 St. Sophia Church, the best-preserved example of Byzantine architecture in China, is a popular travel destination in Harbin, capital of China's northernmost Heilongjiang province. [Photo/photo.my399.com]
As the COVID-19 epidemic in the Chinese mainland has stabilized, some provinces announced the removal of the ban on cross-provincial group travel, and some tourist attractions have started to welcome tourists.
From Aug 20 to Sept 20, bookings for cross-provincial group travel and independent travel via China's online travel booking platform Ctrip jumped 365 percent, while family trips have surged 550 percent.
With the arrival of the Mid-Autumn Festival, which falls on Sept 21 this year, group travel bookings to China's northernmost Heilongjiang province have increased 131 percent since last week.
The top 10 most popular travel destinations in Heilongjiang are the Harbin Sunac Resort, Jingpo Lake Scenic Area, Poseidon Kingdom, Xianglu Mountain, Harbin Polarland Park, Volga Manor, Songhua River Sightseeing Cableway, Sun Island Scenic Area, Siberian Tiger Park, and St. Sophia Church.
Most of the destinations are located in Heilongjiang's capital of Harbin.